THE GAME
The annual 5-th "AEGAON Open Golf Cup" will be held at the EGCC golf course in Jõelähtme on July 30-th. Anyone with a Green Card, HCPI below 36 and the ambition to win the competition can participate. What's on the prize table you ask? All together 16 AEGAON watches for men and women. Registration and terms of the competition are found here.
REGISTRATION
JOIN "AEGAON TEAM"
Take your chances in our team of 4 players. Anyone with a Green Card and HCPI between 20,1 - 36 is welcome. Let us know your motivation along with your HCPI and we will draw 4 contestants on 17.07. Winners get: FREE ticket to the game plus a practice day with a real pro before the game.
TEAM 2022
AEGAON Team 2022 was once again a wonderful group of 4 players. From left to right: Leanika Bauman, Kaur Mattias Kuuskme, Martin Maasik and Reigo Tomingas.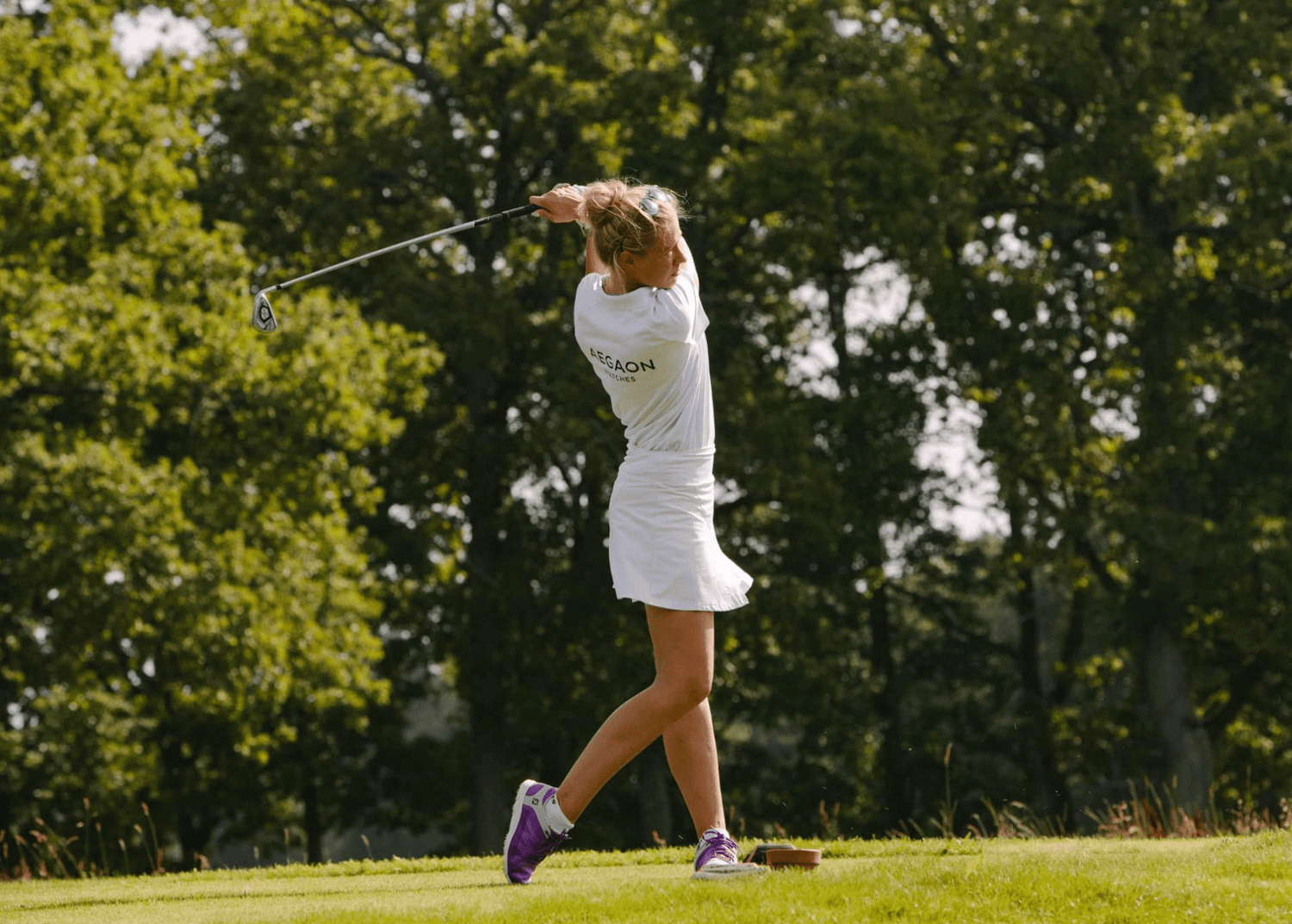 LEANIKA looks back...
"Last year I was lucky to win two really awesome days. One of them was a long and pleasant training day with a real pro – there was no joking around, only hard work and a lots to learn. The competition day was completely different, with great humour in a truly wonderful company ! The guys from AEGAON knew how to keep things fun and at the same time, took real care of us in the team before the match and during the whole event!"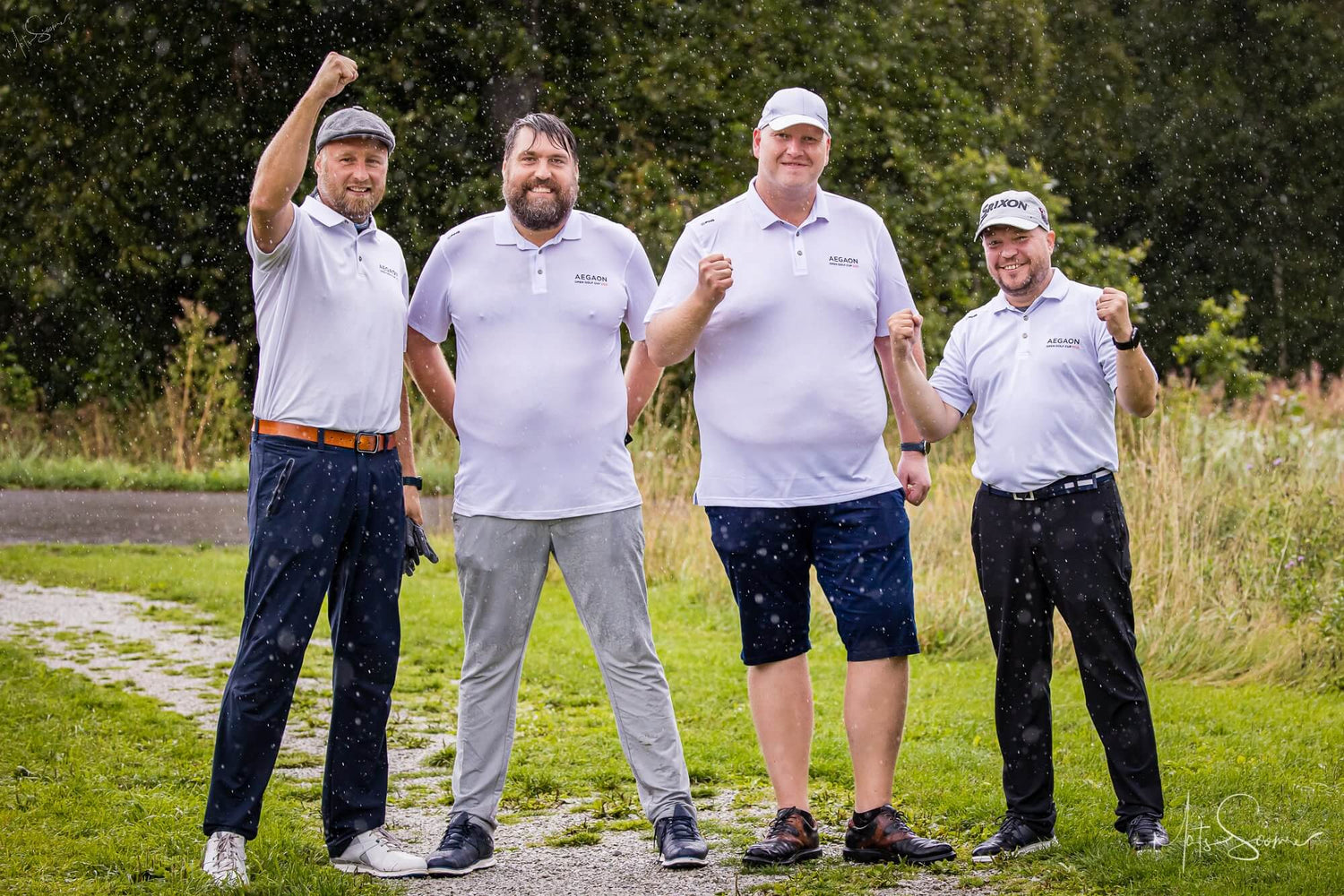 TEAM 2021
Last year our wonderful AEGAON team was represented by Marko Zlatin, Virmo Põldme, Otto Kalde and Erkki Sarapuu – a surprise member as the joker. It would be great if we could mix things up a bit this year and have players of different levels...to spice things up even more!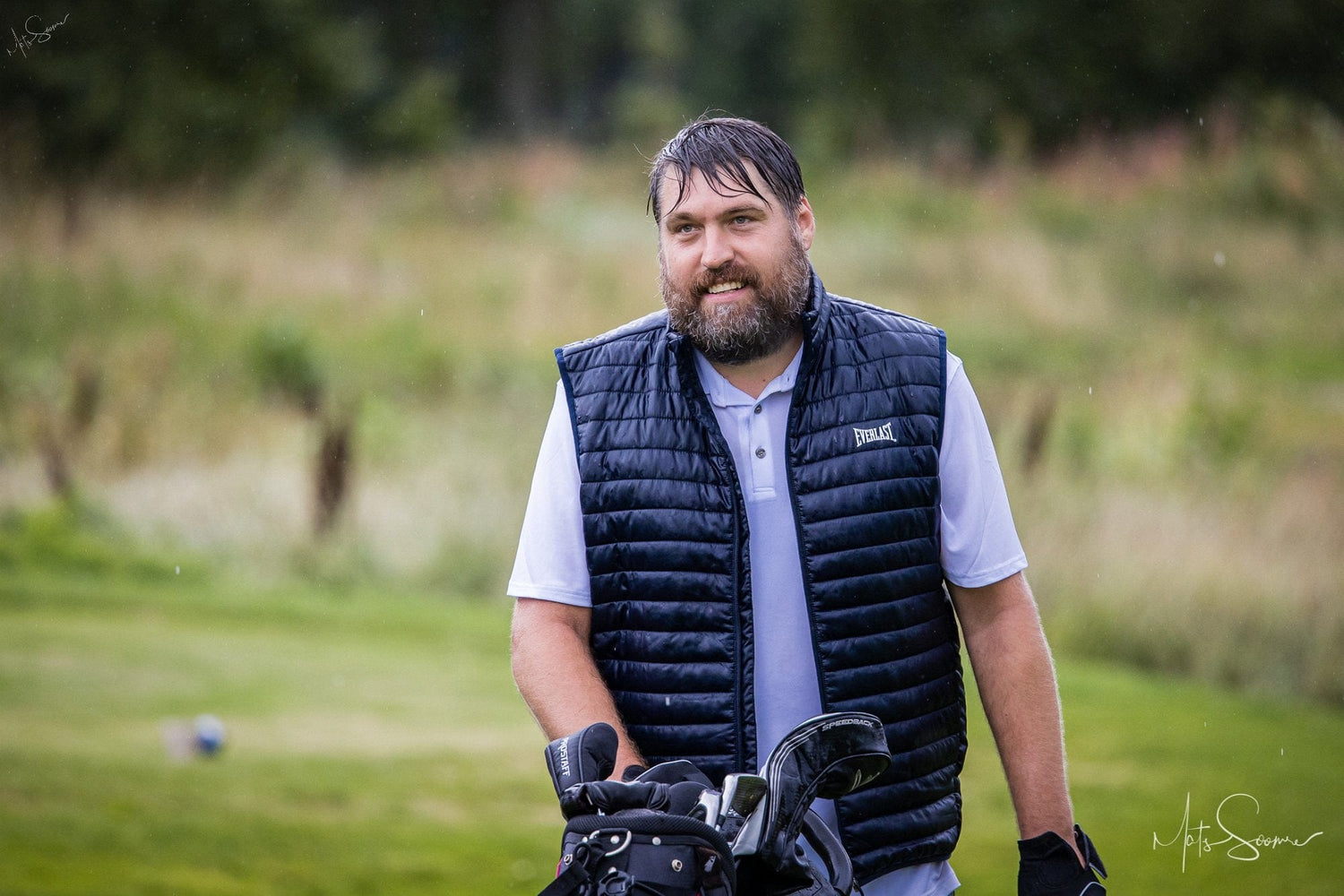 Virmo looks back...
Virmo Põldme still remembers last year's experience with high emotions and advises those who might be hesitant to apply for the team this year:

,,We gained invaluable experience by spending a preparatory day under the guidance of Sander Aadusaare. The prize table was also impressive, although I did not reach the podium this time – luckily our teammate Erkki Sarapuu did".
THE PRIZE TABLE THIS YEAR
The prizes of the AEGAON Open Golf Cup 2022 are particularly awesome AEGAON medals and an AEGAON watch for each podium place. A total of 4 brand new "Genesis 48" automatic models and 12 "Tabula Rasa" models for men and women. But that's not all...
AEGAON TRAVELING CUP
Since last year, the main prize also includes the AEGAON Traveling Cup made by the talented craftsman, musician and stand-up comedian Kristjan Oden. Last year, Janar Toomesso and Apawan Chinglek were the winners who got their names forever carved on the cup. Who knows, this year it might be yours..?